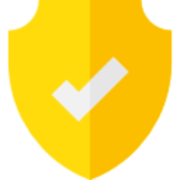 Simple-JWT-Login
Simple JWT Login is a FREE WordPress plugin that allows you to use a JWT on WordPress REST endpoints.
Download
Active installs
+2k
Downloads
+20K
Rating
5/5
Some awesome features
Auto Login
You are able to auto-login into a WordPress website with a JWT.
Register Users
API endpoint that allows you to register new users in WordPress.
Delete Users
Delete Users with JWT.
Authenticate users
API endpoint to Generate a JWT, refresh JWT and invalidate JWT.

Limit access by IP
Limit access to Simple-JWT-Login only for specific IP addresses.

Create users with different roles
You are able to create multiple users with different roles on the same endpoint.

Integrate with other plugins
This plugin works well in combination with other plugins that extends the WordPRess REST API.

Allow JWT usage on other enpoints
Add a JWT to requests for other api endpoints and you will act as an authenticated user.
Simple JWT Login SDKs
PHP
This composer packages will help you integrate your PHP application with Simple-JWT-login




Javascript
Integrate your application with Simple-JWT-login